Paul Hanstedt Profile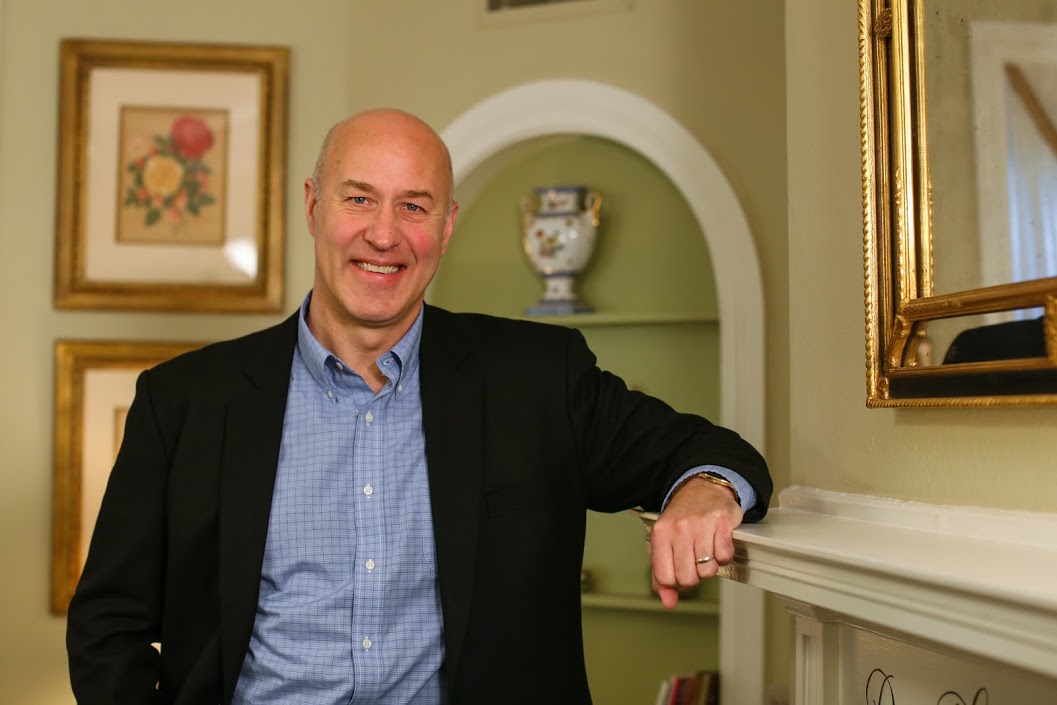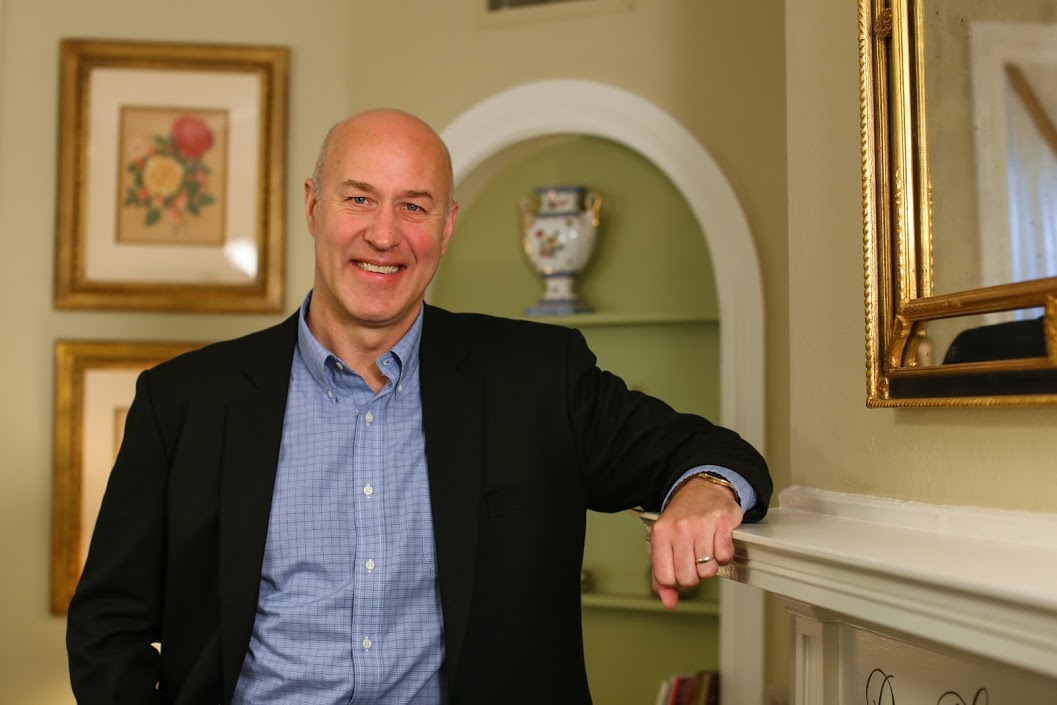 Dr. Paul Hanstedt
Professor
Department: English & Comm Studies
Office: 222 Miller Hall
540-375-2380

hanstedt@roanoke.edu
Courses
Degrees
B.A., Luther College,

M.A., Iowa State University,

Ph.D., The Ohio State University
Homepage
www.whiteboyfromwisconsin.blogspot.com
Research & Teaching Interests
General Education/Liberal Education, Composition Theory and Practice, First-year seminars in Travel Literature and Ecstasy, Humanities courses in Science and Technology, Creative Fiction, Travel Writing
Scholarly Activities
Recent Curricular & Faculty Development (Off Campus)
University of Wisconsin-Platteville (Winter 2018)
Willamette University, OR (Fall 2017)
St. Olaf College, MN (Fall 2017)
University of Macau, China (Fall 2017)
Hong Kong Baptist University (Fall 2017)
Centre College, KY (Fall 2017)
Federation for Self-Financing Tertiary Education, Hong Kong (Summer 2013, Summer and Fall 2017)
Western Oregon University, OR (Spring 2017)
Dominican University of California, CA (Spring 2017)
Longwood College, VA (Spring 2017)
Houston Community College, TX (Spring 2017)
Montgomery College, MD (Spring 2015, Spring 2017)
Lynchburg College, VA (Fall 2016)
Colorado College, CO (Fall 2016)
Weber State University, UT (Fall, 2016)
SUNY-Fredonia, NY (Fall 2016, Spring 2017)
Lewis and Clark College, OR (Spring 2016)
Drew University, PA (Fall 2015, Fall 2016)
Randolph College, VA (Fall 2010, Fall 2015)
Moravian University, PA (Spring 2015)
Carroll Community College, MD (Spring 2015)
Washington and Lee University, VA (2005, 2009, 2013, 2014, 2015)
York College, PA (Fall 2014)
Salve Regina College, RI (Spring and Fall 2014)
Lund University, Sweden (Winter 2014)
Wesley College, DE (2010-2014)
Advisor on General Education Curricular Revision and Implementation
Books
General Education Essentials: A Guide for College Faculty, AAC&U and Jossey-Bass/Wiley, May 2012
Creating Wicked Students: Designing Courses for a Complex World, Stylus Press, May 2018
Reading Hong Kong, Reading Ourselves, ed. with Janel Curry, City University of Hong Kong Press, 2014
HongKonged, Adams Media, May, 2012


Recent Publications
"Reconsidering Our Definition of the 'Whole Student': An Argument for an Authority-Based Approach to University Education." Liberal Education. 102.3 (2016): 58-63.
"Exploring Alternatives to the Teaching of Lab Report Writing: The Portfolio Method." Double Helix: A Journal of Critical Thinking and Writing. 1.1 (2014).
"The Generalist: Or, Why Breadth Matters, Even in the Academy." Forging a Rewarding Career in the Humanities: Advice for Academics. Rotterdam, The Netherlands: Sense Publishers, 2014. 37-46.
"Confessions of a Gen-Ed Junkie." The Chronicle of Higher Education.com Sept. 2014.
"Rhetoric and the Art of Mid-Level Administration in Hong Kong." Reading Hong Kong, Reading Ourselves. Hong Kong City University Press, July 2014.
"Three Reasons Why Writing Across the Curriculum Should be Part of Your Conversation about General Education Revision." Liberal Education 98.4 (2012): 48-51.
"When Introducing the Liberal Arts to Asia, Don't Forget the Students." The Chronicle of Higher Education.com 5 June 2012.
"The Post-Colonial Question." The Chronicle of Higher Education.com March 2012.
"The Goldilocks Zone." The Chronicle of Higher Education.com February 2012.
"Creating a Culture of Integrative Faculty Development." With Adrienne Bloss and Susan Kirby. Liberal Education 96.4 (2010): 12-17.
"The Hong Kong Experiment: Transforming Tertiary Education." Liberal Education 96.4 (2010): 18-23.
On a Personal Note
Dr. Paul Hanstedt remembers the moment well: "I was sitting in the dining hall at St. Aidan's College in Durham, England. It was a formal dinner and everyone around me was laughing and talking and having a great time.
"I couldn't understand a word anyone said."
He just sat there, blushing—he was a Midwestern boy out of his element. "I couldn't say anything, couldn't communicate with anyone, because I had no idea what was going on around me."
He didn't know it then, but that was the moment that would shape his career in English and writing. "I'm the son of a preacher, and I'd always felt I was good at communicating with people. So to be locked out—to be kept from the conversation—was incredibly painful."
What drives Hanstedt's teaching is the desire to bring people in, to help them develop the skills—whether in writing, reading, or cultural analysis—that allow them to participate in the conversations that matter. Dr. Hanstedt teaches a wide variety of courses, including first-year seminars on travel writing and ecstasy, a Human History course on artistic and literary responses to science and technology, creative fiction, and Composition Theory and Practice.
"I think natural talent is over-rated," he says. "I don't believe some people can or can't write, can or can't understand poetry, can or can't be engaged by the world around them. A well-designed class and some hard work can really open doors for people. The thing I enjoy more than anything is when a student does something they thought they couldn't do, falls in love with a topic they used to hate, or hands me a piece of writing they thought they weren't capable of. I love that.
"I think most of the people in the English department love that."
Hanstedt's own work is wide-ranging and eclectic. Educated in Victorian Literature, his publications include works in creative fiction and non-fiction, drama, essays about small school culture and cognitive neuroscience, and several works on general education. He has recently completed a memoir detailing his Fulbright year in Hong Kong with his wife and three small children, and is currently working on a short guide to general education for busy faculty. He also reads essays on Virginia Public Radio.
"My year in Hong Kong was important," he says. "It gave me an opportunity to discuss recent trends in general education with over a dozen universities and two-year colleges—and to talk with faculty there about teaching practices, about finding ways to create a better learning environment for students. It also gave me a renewed taste for travel and travel writing—that's something I definitely want to pursue in the future."
Hanstedt was one of the campus leaders in Roanoke College's recent revision of their general education program, and he consults with universities both in the U.S. and abroad about matters of liberal education, course design, and writing pedagogies. He received his Ph.D. from Ohio State University after earning his M.A. from Iowa State University in creative writing. His B.A. is from English from Luther College. He is unapologetic about his affection for small colleges.
"What I Want" A Radio Essay
https://www.roanoke.edu/videos/what_i_want_by_dr_paul_hanstedt
Available as a Media resource for the following topics
General Education/Liberal Education, Curricular Revision, Course Development, faculty development
Willing to speak to professional, social or civic groups on
General Education/Liberal Education, Curricular Revision, Faculty Development