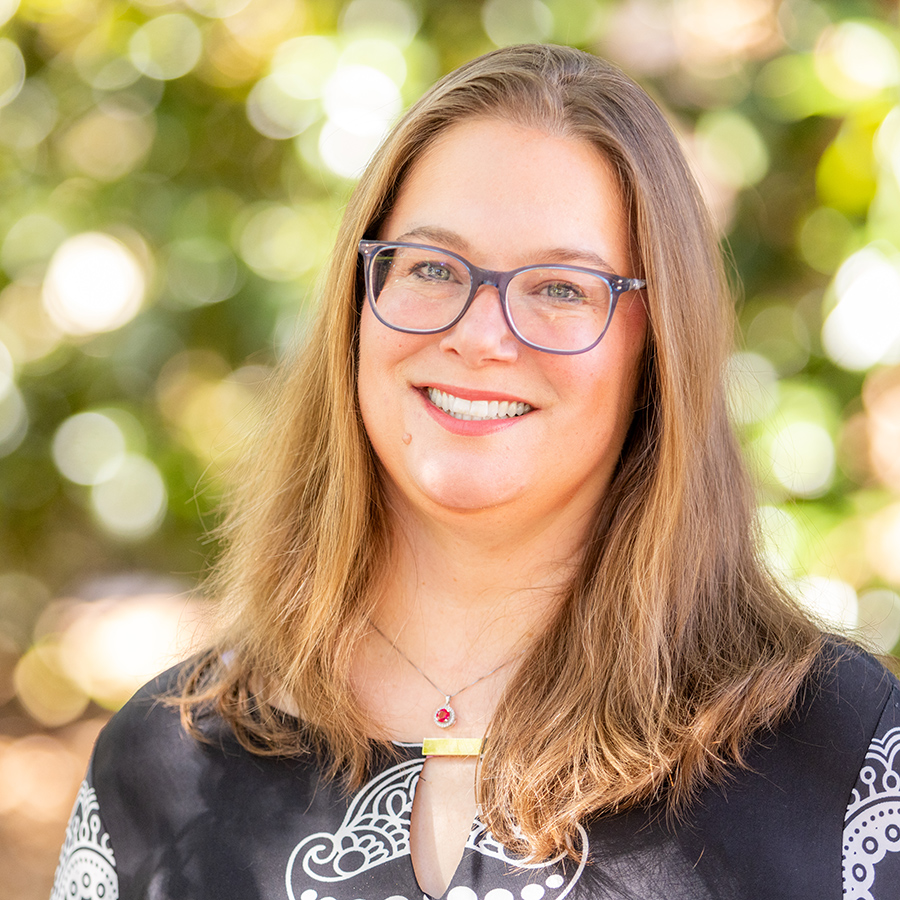 Dr. DorothyBelle Poli
Professor
Department: Biology
Office: 401B Life Science
Courses
Degrees
BS Biology from University of Pittsburgh
PhD from University of Maryland
Homepage
roanoke.edu/Academics/Academic_Departments/Biology/Faculty_and_Staff/Faculty_Research_Interests/Dr_DorothyBelle_Poli.htm
Research & Teaching Interests
I enjoy teaching botany, general biology, cell biology, plant physiology, evolution, and plant development. I also teach Freshman Seminar on topics including: sex and drugs in music and scientists in society. The connections between science and culture is an underlining theme in my teaching and research.
My interests in the research laboratory range from paleobotany to plant physiology. I am currently working as a Research Associate at the Virginia Museum of Natural History on some botanical questions from the Carboniferous era. I have assisted on general plant representations in exhibits and provided guidance on orphaned collections in the paleobotanical collection. I often connect students to other scientists on multidisciplinary projects around Virginia's natural history. My collaboration and leadership within the Dragon Research Collaborative examines how Lepidodendron fossils may have influenced dragon lore around the world.

At Roanoke College, we are exploring axis development and polar auxin transport evolution using extant plants. In addition, part of the lab explores fire ecology evolution of the lycopods. Understanding how a plants used their DNA to evolve - how daily life may have been -- is an interesting question for me.
Scholarly Activities
Director of the Dragon Research Collaborative
Original member of the Quantitative Undergraduate Biology Education and Synthesis (QUBES) group
Research Associate at the Virginia Museum of Natural History
Foundation Board Member at the Virginia Museum of Natural History
US Patent 8,680,031 B1 "Exfoliating Compositiions Comprising a Ternary Mixture of Inorganic Exfoliants." Date of Patent: March 25, 2014 (inventor)
Extracurricular
1. Exploring the biology behind tattooing
2. The Clergy Letter Project
Recent Publications
Since 2014
Poli, DB., Stoneman, L., Siburn, A., Bader, W., and Clarke, E. (2016) Using MapBox to Help Students See Trends in Biology. American Biology Teacher 78 (5): 426-427

LaMar, M.D., Eaton, C.D., Poli, D. Sheehy, R. Shende, A., and Cho E. (2015) QUBES: Quantitative Undergraduate Biology Education & Synthesis. Vision and Change, AAAS. (in press)

Stoneman, L., Poli, DB., and Dooley, A. "Hunting Dragons: A Cross-disciplinary, Collaborative Pedagogy." In University Partnerships for Community and School System Development. Published online: 20 Nov 2015; 259-280. DOI http://dx.doi.org/10.1108/S2055-364120150000005014

Donovan, S., Eaton, C. D., Gower, S.T., Jenkins, K., Lamar, M.D., Poli, DB., Sheehy, R., and Wojdak, J. (2015) QUBES: A community focused on supporting teaching and learning in quantitative biology. Letters in Biomathematics. DOI. 10.1080/23737867.2015.1049969

McGahern, P., Bosch, F., and Poli, DB. (May 2015) Enhancing learning using 3-D printing rather than traditional student project methods. American Biology Teacher 77 (5): 376-377.

Kalaji, H. M., Allakverdiev, S. I., Brestic, M., Zivcak, M., Bussotti, F., Pollastrini, M., Calatayud, A., Penella, C., Dabrowski, P., Ferroni, L., Pancaldi, S., Goltsev, V., Guidi, L., Hogewoning, S. W., Jajoo, A., Misra, A. N., Nebauer, S. G., Poli, DB., Serôdio, J., Suresh, K., Tambussi, E., Yanniccari, M., Li, P., Losciale, P., Mishra, V. K., Prakash, R.,Rosyara, U., Sarkar, R. K., Xu, Z., and Elsheery, N. I. (2014) Frequently Asked Questions about in vivo chlorophyll fluorescence: practical issues. Photosynthesis Research 122: 121-158. DOI 10.1007/s11120-014-0024-6

Poli, DB. Piatkowski, BT., Bader, G. A., Branning, J. N., Kellam, L. E., Corbicz, M., and Wallace, A. D. (2014) Polar auxin transport: Understanding the effects of temperature and precipitation on polar auxin transport in Polytrichum ohioense could develop a moss into a climate change bioindicator. International Journal of Thermal and Environmental Engineering 7(2): 125-131.
Available as a Media resource for the following topics
Plant biology
Evolution
Tattoos
Dragons
Plant Fossils
Transdisciplinary research
Willing to speak to professional, social or civic groups on
Plant biology
Evolution
Tattoos
Dragons
Plant Fossils
Transdisciplinary research