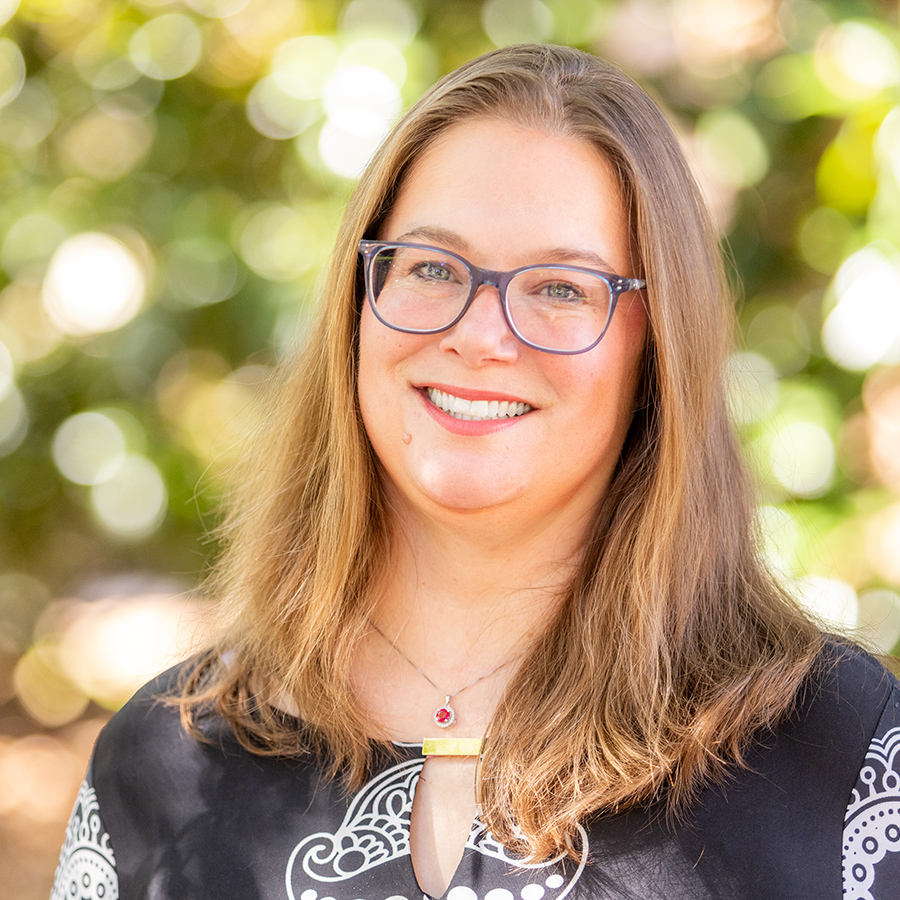 Dr. DorothyBelle Poli
Professor
Department: Biology
Office: 401B Life Science
540-375-2447
Degrees
BS Biology from University of Pittsburgh
PhD from University of Maryland
Homepage
roanoke.edu/Academics/Academic_Departments/Biology/Faculty_and_Staff/Faculty_Research_Interests/Dr_DorothyBelle_Poli.htm
Research & Teaching Interests
I enjoy teaching botany, general biology, cell biology, plant physiology, evolution, and plant development. I also teach Freshman Seminar on topics including: sex and drugs in music and scientists in society. The connections between science and culture is an underlining theme in my teaching and research.
My interests in the research laboratory range from paleobotany to plant physiology. I am currently working as a Research Associate at the Virginia Museum of Natural History on some botanical questions from the Carboniferous era. I have assisted on general plant representations in exhibits and provided guidance on orphaned collections in the paleobotanical collection. I often connect students to other scientists on multidisciplinary projects around Virginia's natural history. My collaboration and leadership within the Dragon Research Collaborative examines how Lepidodendron fossils may have influenced dragon lore around the world.

At Roanoke College, we are exploring axis development and polar auxin transport evolution using extant plants. In addition, part of the lab explores fire ecology evolution of the lycopods. Understanding how plants used their DNA to evolve - how daily life may have been -- is an interesting question for me.
Extracurricular
1. Exploring the biology behind tattooing
2. Certified Aromatherapist - owner of Blue Bear Natural Skincare
Recent Publications
Since 2021

Clarke, A. Hastings, and DB. Poli. (accepted) Comparative foot osteology of the American Mastodon (Mammut americanum) and African Elephant (Loxodonta africana) reveals key differences for identification and locomotor ability. Paleontologia Electronica.
Poli, DB. (Spring/May 2021) Non-Seed Plant Aromatherapy: What do we know about these plants? Part 1: Bryophytes. The NAHA Aromatherapy Journal.
Poli, DB., Stoneman, L., Buckingham, J., and Buckingham, M. (2020) "Chapter 7: Dragon STEAM: Using 3D prints of Carboniferous fossil plants to foster unusual partnerships." In N. Ali & M.S. Khine (Eds.). Integrating 3D Printing into Teaching and Learning: Practitioners' Perspectives. The Netherlands: Koninklijke Brill.

Poli, DB. and Stoneman, L. (February 2020) Drawing New Boundaries: Finding the Origins of Dragons in Carboniferous Plant Fossils. Leonardo 53 (1): 50-57.
Stoneman, L., Poli, DB., Denisch, A. and Almeder, M. (2019) Students Developing Books: Taking Learning Deep and Wide. Art Research International: A Transdisciplinary Journal. 4(2): 568-589.
Poli, DB. and Stoneman, L. (2019) "On the Origin of the Dragon: Evolving a Transdisciplinary Research Pedagogy." In Teresa Lloro-Bidart and Valerie Banschbach (Eds.). Animals in Environmental Education: Interdisciplinary Approaches to Curriculum and Pedagogy.
Poli, DB. and Stoneman, L. (2018) Capturing the Transdisciplinary Dragon: Creating a Crossover Natural History-Art Exhibit. Transdisciplinary Journal of Engineering and Science. 9: 44-56. atlas-journal.org, doi: 10.22545/2018/00101
Poli, DB. and Stoneman, L. (2017) Drawing New Boundaries: Finding the Origins of Dragons in Carboniferous Plant Fossils. Just Accepted publication November 30, 2017. doi 1162/LEON_a_01576.
Conter, R., Lumpkin, T., Poli, DB., and Stoneman, L. (2017) The Dragon's Guide to Plant Evolution. Virginia Museum of Natural History, Martinsville, VA. Print.
Poli, DB., Stoneman, L., Siburn, A., Bader, W., and Clarke, E. (2016) Using MapBox to Help Students See Trends in Biology. American Biology Teacher 78 (5): 426-427.
LaMar, M.D., Eaton, C.D., Poli, D. Sheehy, R. Shende, A., and Cho E. (2015) QUBES: Quantitative Undergraduate Biology Education & Synthesis. Vision and Change, AAAS.
Willing to speak to professional, social or civic groups on
Plant biology
Evolution
Tattoos
Dragons
Plant Fossils
Transdisciplinary research
Aromatherapy