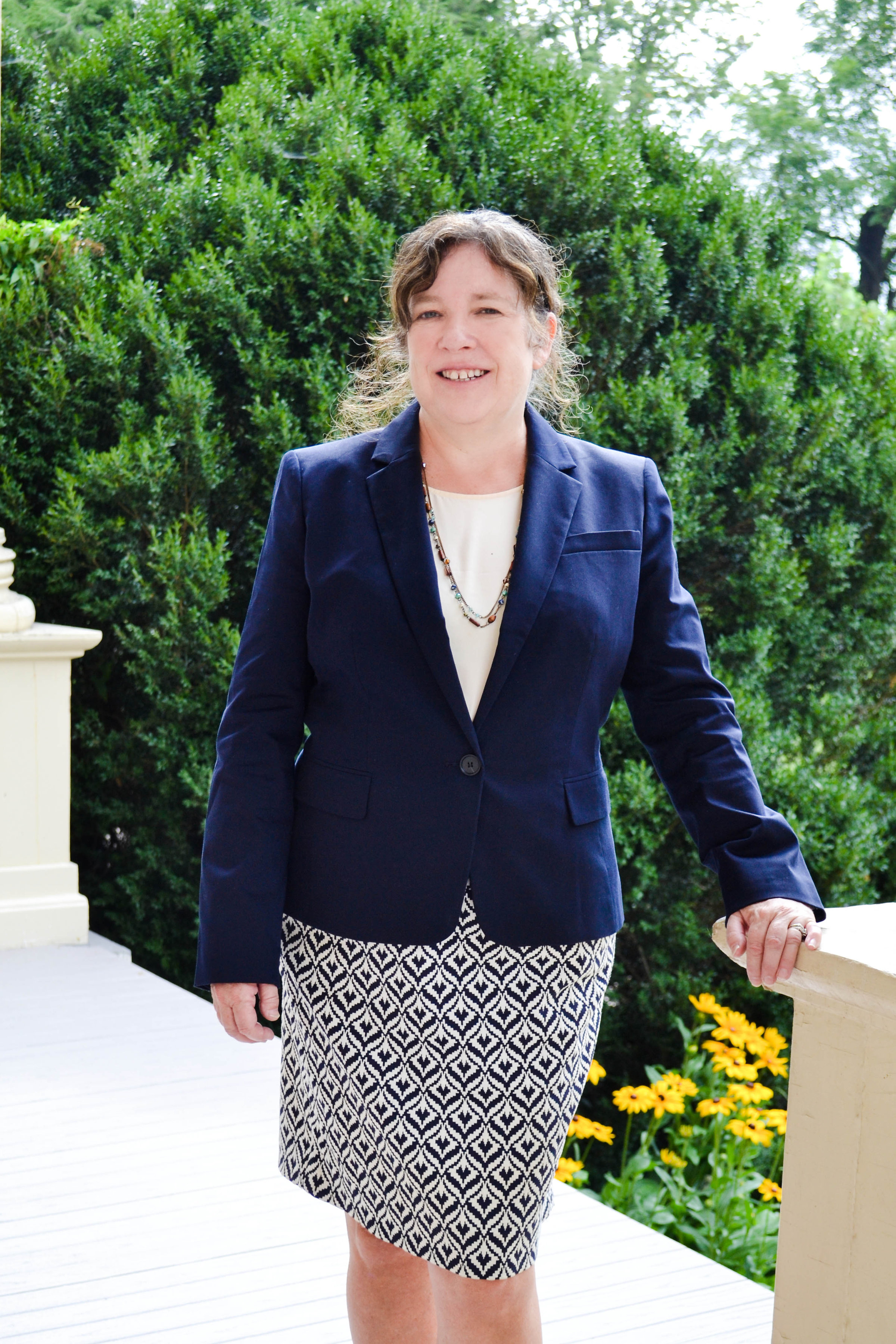 Dr. Valerie S. Banschbach
Professor - Environmental Studies
Department: Environmental Studies
Office: 107 Annex- West
540-375-4906

banschbach@roanoke.edu
Courses
Degrees
Ph. D. University of Miami, Coral Gables, Florida
B.A. Pomona College, Claremont, California
Research & Teaching Interests
Wildlife conservation; animal behavior; agro-ecology; social insects (esp. ants and bees); tropical ecology; pedagogy and curriculum development in environmental studies and science; entrepreneurship for scientists

Profiles: Research Gate Valerie Banschbach
Google Scholar Valerie S Banschbach
Academia Valerie Banschbach

Teaching accomplishments include leading the inaugural offering of the Roanoke College Yucatan Semester Program, January - April of 2017 by teaching courses on Sustainable Agriculture and Food Systems, and Conservation Science, at three sites in Mexico, for Roanoke College students and serving as their on-site mentor. My co-edited book, published in 2019 by Palgrave Macmillan, Springer Nature, with Teresa Lloro-Bidart, on Animals in Environmental Education represents another significant accomplishment in innovative, interdisciplinary pedagogy.
Animals in Environmental Education: Interdisciplinary Approaches to Curriculum and Pedagogy


Scholarly Activities
President-Elect of the national Association for Environmental Studies and Sciences. (President-Elect 2018-2020; President 2020-2022)
The Association for Environmental Studies and Sciences is the leading national organization for scholars and other professionals conducting interdisciplinary environmental scholarship and teaching at 1000+ instutitions of higher education in North America and beyond. AESS website






U.S. Fulbright Senior Scholar at the Wildlife Institute of India, July 2013 - December 2013, Uttarakhand. Taught graduate-level Wildlife Science courses. Conducted research on ants as bioindicators of the impacts of organic farming. My blog about the Fulbright experience and work is available at: http://valeriebanschbach.com

Research on ants as bioindicators in a fire-dependent, threatened ecosystem: Sandplain forest in Vermont. Since 2010, I have studied the ant biodiversity of burned and unburned plots of land in one of the most threatened forest types in the Northeastern United States, sandplain pine-oak-heath forest. This work is done in collaboration with the Vermont Army National Guard who own and manage the largest remaining parcel of sandplain forest in the state of Vermont. I have engaged 9 undergraduates in this work, and we have presented invited lectures, posters and talks at regional and national conferences in the USA and in India about the work. A peer-reviewed journal article describing some of our results appeared in the Northeastern Naturalist in 2014. In 2015, I worked with a Roanoke College student who received a Summer Scholar grant to and accompanied me to Vermont for fieldwork for his project for Honors in the Environmental Studies major.

Research on ants as bioindicators in agro-ecosystems. To date I have studied ant communities of farms and gardens in Uttarakhand, India, Roanoke VA and Washington DC. In Summer 2016 and 2017, I have been working with students on the ant communities of community gardens in urban and suburban settings to learn how urban biodiversity of insects is affected by garden projects.
Extracurricular
Elected and served as a public school board member and board chair in the Underhill ID District, Jericho, Vermont, for 6 years.
Hiking and outdoor exploration. Travel.
Books
Animals in Environmental Education: Interdisciplinary Approaches to Curriculum and Pedagogy.
2019. Published by Palgrave Macmillan/Springer Nature. Co-editor with Dr. Teresa Lloro-Bidart. The book emphasizes integration of the arts, humanities, and natural and social sciences. Each chapter considers how interdisciplinary curricular and pedagogical practices shed new light on our understandings of and ethical/moral relationships with non-human animals. Engaging conceptual frameworks such as intersectionality, posthumanism, and significant life experiences, and considering topics such as equine training, meat consumption and production, urban human-animal relationships, and zoos and aquariums, the chapters collectively contribute to the field by foregrounding the lives of animals to produce novel ideas for animal-focused education.
https://www.palgrave.com/us/book/9783319984780

Recent Publications
*Denotes undergraduate co-author.
Banschbach, V.S. 2016. Small liberal arts colleges foster success in STEM and Entomology. American Entomologist 62(2):125-126. Summer 2016. Invited as part of peer- reviewed symposium: Partnering with Liberal Arts Colleges. Edited by K. Larsen, D. Howard and C. Hall.

Banschbach, V.S. and *E. Ogilvy. 2014. Long-term impacts of controlled burns on the Ant Community (Hymenoptera: Formicidae) of a Sandplain Forest in Vermont. Northeastern Naturalist. 21(1): NENHC-1-NENHC-12.
Banschbach, V.S., *Yeamans, R.L., *Brunelle, A., *Gulka, A. and *M. Holmes. 2012. Edge effects on community and social structure of Northern temperate deciduous forest ants. Psyche. vol. 2012, Article ID 548260, 7 pages, doi:10.1155/2012/548260. Available at: http://www.hindawi.com/journals/psyche/2012/548260/
Banschbach, V.S. and R. Letovsky. 2011. Teaming Environmental Biology and Business Administration Seniors on "Green" Enterprise Plans at Saint Michael's College, Colchester, VT. Journal of Environmental Studies and Sciences. Available at: http://www.springerlink.com/openurl.asp?genre=article&id=doi:10.1007/s13412-011-0036-x
Banschbach, V.S. and R. Letovsky. 2010. The use of corn and sugarcane to produce ethanol fuel: A fermentation experiment for environmental studies. American Biology Teacher, 72(1): 31 – 36.
Recent Presentations
*Denotes undergraduate co-author.
2018:
1. "Animal Minds, After Darwin". Public lecture for Darwin Days, Roanoke College.
2. Co-organizer, co-chair (with Teresa Lloro-Bidart) and presenter, peer-reviewed session at the American Educational Research Association annual national meeting in New York, New York on "Animals in Environmental Education: Interdisciplinary Approaches to Curriculum and Pedagogy". April 2018. The session featured invited speakers from Austrailia, Austria, Canada and the US. My presentation, co-authored with Marwood Larson-Harris was entitled "Connecting the Science of Animal Cognition and Emotion with Ethical Reasoning in the Classroom".'
3. Organizer and Chair, "Pipeline Pedagogy: Teaching about Energy and Environmental Justice Contestations", peer-reviewed session at the Association of Environmental Studies and Sciences national conference to be presented on June 22. The session involves a talk by Roanoke College faculty, faculty from Merrimack University, Drew University and Central College. My presentation within the session is entitled,"Environmental Justice in Southwest Virginia: Multidisciplinary, Community-Engaged Pedagogy of the Mountain Valley Pipeline". This presentation is co-authored with Rob Emmett, Marwood Larson-Harris, Andreea Mihalache-O'Keef, and Kathy O'Neill.
4. Panelist on "To Capstone or Seminar, That is the Question": How to Design a Culminating Experience in an Environmental Studies/Science Program that Effectively Synthesizes Ideas Across Disciplines", at the Association for Environmental Studies and Sciences conference, coming up in June. The panel is organized and chaired by David Murphy, St. Lawrence University.


2017:
1. Speaker at Association for Environmental Studies and Sciences, Annual National Meeting in Tucson, AZ on "Building Empathy across Species: An Interdisciplinary Approach to Teaching Ethical Reasoning about Animals." Selected for peer-reviewed panel on "Community Building in Sustainability Education."
2. Presenter at Digital Pedagogy Lab Summer Institute on Critical Digital Pedagogy. University of Mary Washington, Fredericksburg, VA. Gave a lightning talk on "Distance collaboration: A 'Glocal' Approach to Senior Capstone in Environmental Studies."



Available as a Media resource for the following topics
Environmental issues. Conservation of biodiversity. Insects: ants, bees and wasps in particular. Animal cognition, emotions and welfare. Impacts of forest fire. Agriculture and food, including organic farming. Corn and sugarcane as biofuels. Environmental education. The Association for Environmental Studies and Sciences professional society.
Willing to speak to professional, social or civic groups on
Wildlife conservation. Animal cognition, emotional capacities, and welfare. Organic farming and food issues, with a focus on India and/or Vermont. Ants: ecological and economic importance; use as bioindicators of ecosystem health. Travel, teaching and research on wildlife and agriculture in India, as a Fulbright-Nehru Senior Scholar. Behavior of social insects: ants, bees and wasps. Forest restoration via fire.