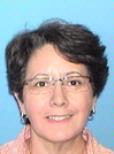 Dr. Maria Stallions
Associate Professor
Department: Education
Office: 241 C Homer Bast Center
540-378-5167

stallions@roanoke.edu
Courses
Degrees
B.S, M.S. and Ph.D. Barry University
Research & Teaching Interests
Special Education, Cross-cultural Communication, Teaching English Language Learners, Foundation and Philosophy of Education, Service-Learning Pedagogy, Literacy and Arts Integration, Early Career Teacher Mentoring and Educational Leadership.
Scholarly Activities
Teacher Professional Development, Mentoring and Induction Models, Educational Reform/Policy Development, Professional Advocacy, Teacher Leadership, Culturally and Linguistically Sensitive Pedagogy and Arts Integration.
Extracurricular
Community Outreach, Reading, Cooking, Family and Church Activities.
Previous Work
Assistant Dean, Barry University
Curriculum Specialist/Chair-Math/Science,
Connected Learning Community Charter School
Teacher, Dade-County Public Schools
Available as a Media resource for the following topics
Early career teacher mentoring and educational leadership.
Teaching culturally and linguistically diverse students.
Educational policies.
Advocacy.
Willing to speak to professional, social or civic groups on
Early career teacher mentoring and educational leadership.
Teaching culturally and linguistically diverse students.
Educational policies.
Advocacy