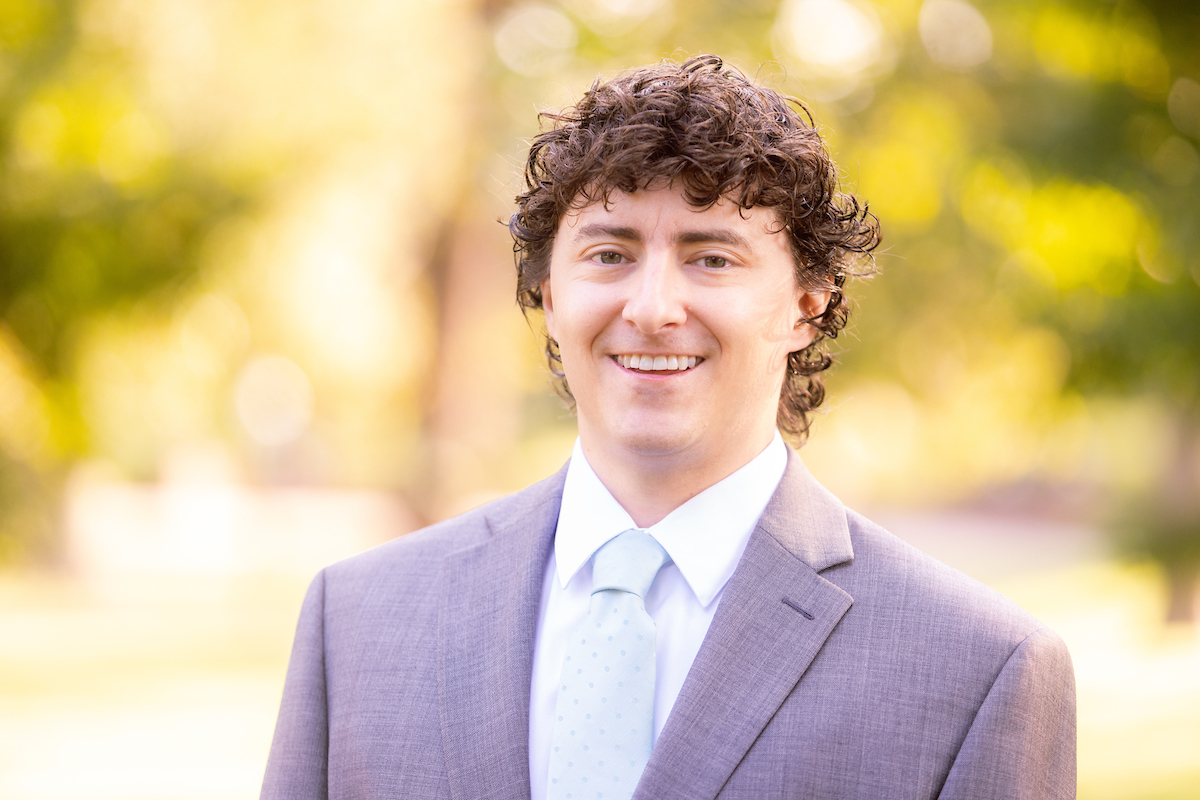 Dr. Kurt Mayer, Jr.
Associate Professor
Department: Health and Human Performance
Office: 374 Cregger Center
540-375-2565

mayer@roanoke.edu

Courses
Degrees
University of Northern Colorado – Ph.D.
Sport Administration, Doctoral Minor in Applied Statistics & Research Methods
Mississippi State University – M.S.
Sport Administration
Lock Haven University of Pennsylvania – B.S.
Sport Administration, Minor in Business
Research & Teaching Interests
Research and consulting interests include sport marketing and sport consumer behavior revolving around game attendance, with a focus on: premium seating, motivations and constraints to attendance, and non-attendance.
Teachings interests include all areas of sport management, with a particular fondness for sport marketing and sport event management.
Recent Publications
11. Mayer, K. C., Taniyev, O., & McPadden, C.* (In Press). Game attendance in luxury: Purchase motivations of suites and club level seating in Division I college football. Journal of Amateur Sport.
10. Taniyev, O., Mayer, K. C., & Gordon, B. (2022). Monetizing athlete brand image: An investigation of athlete managers' perspectives. Journal of Applied Sport Management, 14(2), 23-33. https://doi.org/10.7290/jasm148967
9. Mayer, K. C. (In Press). Attendance motivators and constraints: A Division III fall sports inquiry. Journal for the Study of Sport and Athletes in Education. https://doi.org/10.1080/19357397.2021.1916306
8. Mayer, K. C. (2021). Motivators and Constraints of FCS Spectators: Examining Past-Attendee and Non-Attendee Behavior. Journal of Sport Behavior, 44(3), 339-356.
7. Mayer, K. C., & Hungenberg, E. (2021). Sport attendance behavior spectrum: Motivators, constraints, and context. International Journal of Sports Marketing and Sponsorship. doi: 10.1108/IJSMS-04-2020-0070
6. Hungenberg, E., & Mayer, K. C. (2019). An examination of spectators' event experience: A market segmentation analysis of FCS fans. Journal of Issues in Intercollegiate Athletics, 12, 244-261.
5. Mayer, K. C., Morse, A. L., & DeSchriver, T. D. (2017). Intercollegiate football and luxury suites: An investigation of factors related to price. Sport Marketing Quarterly, 26(2), 75-86.
4. Mayer, K. C., Morse, A. L., Eddy, T. W., & Love, A. W. (2017). Constraint factors affecting non-attendance in collegiate volleyball. International Journal of Sport Management and Marketing, 17(3), 182-199. doi:10.1504/IJSMM.2017.10006501
3. Zaharia, N., Mayer, K. C., Hungenberg, E., Stotlar, D. K., & Gray, D. P. (2016). Is sport sponsorship Global? Evidence from the United States, the United Kingdom, and India. International Journal of Marketing Studies, 8(3), 43-57.
2. Mayer, K. C., & Stotlar, D. K. (2016). Elite athlete development: A medal and event analysis of top performing nations in the Summer Olympic Games. Asian Sport Management Review, 10, 62-118.
1. Love, A., Kavazis, A., Morse, A., & Mayer, K. C. (2013). Soccer-specific stadiums and attendance in Major League Soccer: Investigating the novelty effect. Journal of Applied Sport Management, 5(2), 32-46.
*Denotes undergraduate student researcher
CV
Available as a Media resource for the following topics
Behind the scenes aspects of sport and fan engagement (game attendance, level of fandom, and experiences of sport spectator).
Willing to speak to professional, social or civic groups on
Sport Management, Sport Marketing, Sport Consumer Behavior, Sport Fans, Behind the Scenes Aspects of Sports