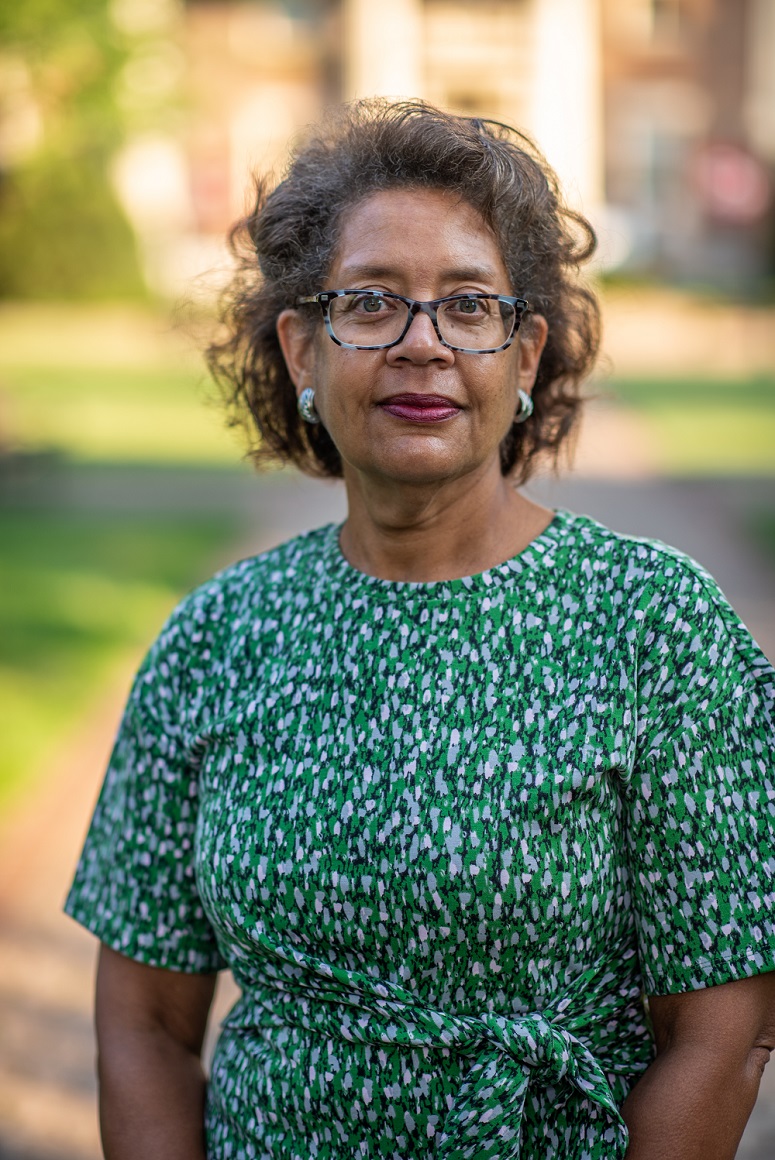 Ms. Elizabeth G. McClenney
Director of the Library
Department: Library Services
Office: Fintel Library
540-375-2508

mcclenney@roanoke.edu

Degrees
Master of Science in Library Science. University of North Carolina at Chapel Hill, School of Information and Library Science, Chapel Hill, NC.
Bachelor of Arts in Spanish. College of William and Mary, Williamsburg, VA.
Biography
Elizabeth G. McClenney has served as the Director of Fintel Library, Roanoke College since July 2015. Prior to her arrival at Roanoke College, Ms. McClenney served as Deputy Director of the Atlanta University Center Robert W. Woodruff Library in Atlanta, GA. Ms. McClenney has also held positions at the University of California – Santa Barbara, Virginia State University, Old Dominion University, Georgia State University, and the College of William & Mary. She has also served as an adjunct instructor for the School of Library and Information Science at The Catholic University of America in Washington, D.C.
Professional Associations & Boards
In 2019, Ms. McClenney was elected to serve a three-year term as a delegate to Americas Regional Council of the OCLC Global Council. The OCLC Global Council serves more than 18,000 member libraries. In 2018, Ms. McClenney joined the William & Mary Libraries Board of Directors where she is also serving a three-year term. From 2013 - 2019, Ms. McClenney served on the LYRASIS Board of Trustees, a non-profit member organization for archives, libraries, museums and knowledge communities. She was chair of the LYRASIS Board of Trustees from 2016-2018. Ms. McClenney is also a member of the American Library Association and the Association of College and Research Libraries and several of its sections.
Willing to speak to professional, social or civic groups on
Libraries and archives
Information access and management
Digital technologies and services