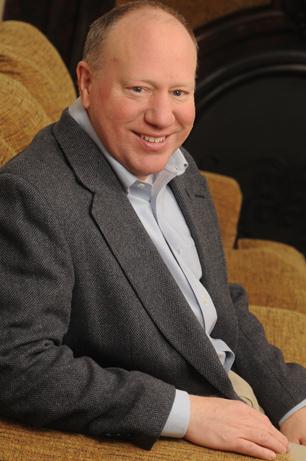 Dr. John G. Selby
Professor
Department: History
Office: 310 Bank Building
540-375-2425

selby@roanoke.edu
Courses
Degrees
B.A., University of Arizona, 1980
M.A., Duke University, 1981
Ph.D., Duke University, 1984
Homepage
www.roanoke.edu/history/selby.html
Research & Teaching Interests
Research area: The Civil War
Teaching areas: Civil War, 19th century American history, Vietnam War, Presidents, Diplomatic history
Scholarly Activities
Current research is on the leadership of General George G. Meade, commander of the Army of the Potomac from 1863-1865.
Books
Civil War Talks: Further Reminiscences of George S. Bernard and His Fellow Veterans (UVA Press, 2012)
Virginians at War: The Civil War Experiences of Seven Young Confederates (Scholarly Resources, 2002)
Recent Publications
"Virginia's Civilians at War in 1862," in Virginia at War, 1862, edited by William C. Davis and James I. Robertson, Jr. (Kentucky, 2007)
Public Lectures
Dr. Selby frequently gives talks to local groups on Civil War topics. This spring (2013) he will be speaking on his latest book at the "Civil War Weekend" sponsored by Virginia Tech, and in May he will be speaking on the same topic to the Martinsville Historical Society. In the fall of 2011 he led a discussion series at the Gainsboro Public Library in Roanoke entitled, "Talking About the Civil War."
Bio
John Selby is originally from Michigan. Educated at the University of Arizona and Duke University, he had the good fortune to have his dissertation supervised by two eminent American historians, Dr. Robert Durden and Dr. William Chafe.
Dr. Selby joined the faculty at Roanoke College in 1986. He has served on all the major college committees, and was twice elected Faculty Moderator. For five years he directed the college's premier public history discussion series, the Henry H. Fowler Lecture Series. Chosen the Oustanding Professor of 1990-1991 by the Blue Key and Cardinal Key Societies, Dr. Selby has also been nominated several times for the Dean's Exemplary Teaching Award. In 2010 Dr. Selby was chosen by the Dean and President of the college to be the History Department's first endowed chair, the John R. Turbyfill Professor of History.
Available as a Media resource for the following topics
Civil War
Presidents
19th century America
Vietnam War
American diplomatic history
Willing to speak to professional, social or civic groups on
Civil War
Presidents
19th century America
Vietnam War
American diplomatic history