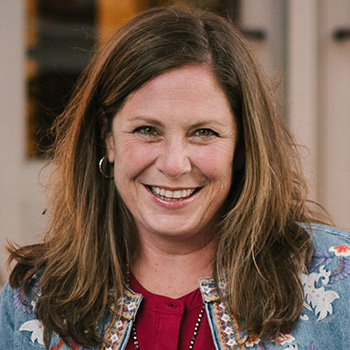 Dr. Shannon L. Anderson
Associate Professor
Director of Strategic Health Initiatives
Department: Sociology and Public Health
Office: 304 Trout Hall
540-378-5104

slanderson@roanoke.edu

Degrees
B.A., Tulane University 1994
M.A., Ph.D., University of Virginia 2007
Research & Teaching Interests
Dr. Shannon Latkin Anderson joined the faculty at Roanoke College in 2010. Anderson teaches courses in the core of the sociology major, such as Introduction to Sociology, Social Theory, and Qualitative Methods and Analysis. In 2017-2018, Roanoke College introduced its new Public Health Studies program, with Anderson as Coordinator, working not only with students and faculty here on campus, but connecting with local health institutions and organizations as well. Given her experience working in clinical research at the University of North Carolina Medical School in the early years of her career, this opportunity to introduce the study of population health through a social science lens is one Dr. Anderson relishes. Before arriving in Salem, Anderson taught at the University of Virginia, Washington and Lee University, and Hollins University.

Recently Anderson has begun work on a new research agenda dealing with Autism that will include working with student researchers. The project intends to examine the ways that different stakeholder groups understand autism, and how that affects their behaviors regarding treatment, therapies, self-determination, and even policy and politics. For example, it is the case that some health care providers see autism as pathological and seek to eradicate it, while some autistic people see autism as a central part of their identity. These differing perspectives might lead not only to different approaches to thinking and acting on autism, but also to conflicts between groups that would ideally be working together. Anderson also teaches a course that deals with the many social aspects of autism, ranging from autist identification, goals of therapy, life with or as an adult with autism, and more.

Prior to coming to Roanoke College, Dr. Anderson spent time as a doctoral and postdoctoral fellow with the Institute for Advanced Studies in Culture at the University of Virginia, where she completed her doctorate and served as a lecturer. During this time Anderson's research was in comparative historical sociology, with a focus on ethnic and national identity. Her first book, Immigration, Assimilation, and the Cultural Construction of American National Identity, examined the relationship between immigration and other social factors with stories of national identity over the course of the twentieth century. The narrative arc is provocative, with a key finding suggesting that high levels of immigration precede resurgences of nativist national identities and politics.

Here on campus Anderson is activley involved in one-on-one research with students, advising, and participating in events focusing on social and health issues, and especially those where inequities exist.
Books
Immigration, Assimilation, and the Cultural Construction of American National Identity. 2015. New York: Routledge.
Recent Publications
"Enriching surgical residency training through the liberal arts" The American Journal of Surgery, Nov. 30, 2020.

"The Immigration Question Remains: Unison or Harmony?"
The Richmond Times-Dispatch
, May 28, 2016.
"Understanding the New Nationalism"
The Virginian-Pilot
, July 24, 2016.
Available as a Media resource for the following topics
American identity
Immigration and assimilation
Autism and identity
Autism--social factors
Gender and sexuality
Sexual assault
HIV
Social determinants of health
International service learning
Public Health
Undergraduate Public Health programs
Willing to speak to professional, social or civic groups on
American identity
Autism and society (not biomedical)
Immigration and assimilation
Gender and sexuality
Sexual assault
HIV
Social determinants of health
International service learning