Profile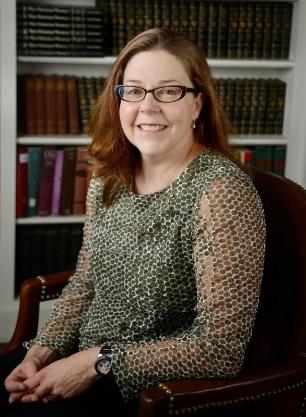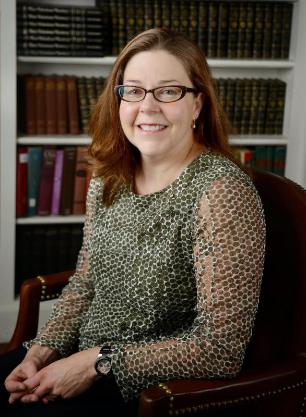 Dr. Marit A. Berntson
Professor
Department: Sociology
Office: 302 Trout Hall
540-378-5186

berntson@roanoke.edu
Courses
Degrees
B.A., St. Olaf College;
Ph.D., University of Minnesota
Research & Teaching Interests
Research interests: political extremism; fascism; organized anti-Semitism; women in politics; anti-immigration and anti-racism movements; intimate relationships; hooking up; sociology of the body; sociology of sports subcultures.
Teaching interests: Introduction to Sociology; Culture & Society; Qualitative Methods & Analysis; Quantitative Methods & Analysis; Social Movements; Political Sociology; Women in Politics; Politics in Art; Fads, Fashions, and Movements; Seminar.
Recent Publications
2015. "Hooking Up and Dating: Two Sides of the Same Coin?" with Tracy L. Luff and Kristi Hoffman. Contexts. Forthcoming in Fall.
2014. "The Impact of Peers and Perceptions on Hooking Up," with Kristi L. Hoffman and Tracy L. Luff, College Student Affairs Journal. 32 (1): 129-140.
2014. "College as Context: Influences on Interpersonal Sexual Scripts," with Kristi L. Hoffman and Tracy L. Luff, Sexuality & Culture. 18 (1): 149-165 (online May 2013).
2013. "Fascism." In Oxford Bibliographies in Sociology. Ed. Jeff Manza. New York: Oxford University Press.
2012. "Lecture Slides" for Chapters 1 – 20 for Introduction to Sociology, 8th edition, by Anthony Giddens, Mitchell Duneier, Richard P. Appelbaum, and Deborah Carr. New York: W.W. Norton & Co.
2011. Review of Sünner, Rüdiger. Black Sun: The Mythological Background of National Socialism. Brooklyn, NY: Icarus Films, 2009. Teaching Sociology. 39 (4): 397-399.
2009. Joan of Arc's Daughters: Women in France's National Front. LAP Lambert Academic Publishing, Köln.
2007. Review of Albanese, Patrizia. Mothers of the Nation: Women, Families, and Nationalism in Twentieth-Century Europe. Toronto: University of Toronto Press, 2006. American Journal of Sociology. 112 (5): 1591-1593.
2005. "Political Sociology syllabus and selected course assignments," in Sarah Sobieraj, ed. Political Sociology: Syllabi and Instructional Materials, 5th ed. Washington, DC: American Sociological Association. Pp. 4-15.
2004. Review of Kastoryano, Riva. Negotiating Identities: States and Immigrants in France and Germany. Trans. Barbara Harshav. Princeton: Princeton University Press, 2002. In Contemporary Sociology. 33 (2): 223-225.
2001. "Belgian Nationalism," "Flemish Nationalism," "Henry Ford," and "Walloon Nationalism." In Alexander Motyl, ed. Encyclopedia of Nationalism, vol. 2. San Diego: Academic Press. Pp. 47, 165-166, 167, 577.
1999. "Interwar Fascist Popularity in Europe and the Default of the Left," with William Brustein. European Sociological Review. 15 (2): 159-178.
1998. "Gender and Nazism: Women Joiners of the Pre-1933 Nazi Party," with Brian Ault. American Behavioral Scientist. 41 (9): 1193-1218.
Bio
Dr. Marit Berntson joined the Roanoke faculty in fall 2002 after spending two years at Grinnell College as a Mellon postdoctoral fellow and lecturer. She received her Ph.D. from the University of Minnesota and her B.A. from St. Olaf College. Dr. Berntson will spend her Fall 2015 sabbatical on a new research project on the sociology of the body, gender, and sports subcultures. She worked recently with Dr. Kristi Hoffman, Roanoke College, and Dr. Tracy Luff, Concord University, on a multi-year study of relationships, hooking up, and dating among college students, which resulted in articles in Contexts, College Student Affairs Journal, and Sexuality & Culture. In 2013, she published a chapter on fascism in the Oxford Bibliographies in Sociology. Her published dissertation research was on women's reasons for joining France's extreme right-wing Front National political party based on an analysis of party documents, fieldwork, and interviews and correspondence conducted from 1997-2000. Her earlier published research was on nationalism, fascism in Europe between the first and second world wars, and women in the pre-1933 Nazi Party. Dr. Berntson serves on the Faculty Affairs Committee, the Institutional Review Board, the Academic Integrity Council, and as a Faculty Marshal.