Debra Melican Profile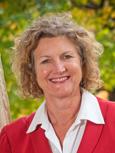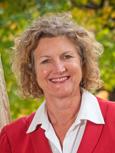 Dr. Debra Burns Melican
Assistant Professor
Department: English
Office: 116 Miller Hall
540-375-2370

melican@roanoke.edu
Courses
Degrees
PhD University of Michigan
MPA Kennedy School of Government, Harvard University
JD Wayne State University Law School
AB University of Michigan
Research & Teaching Interests
Interdisciplinary communication studies scholar with research interests in communication research methods, media effects, critical race theory, and political communication. Loves teaching any communication course, especially Intro to Comm Studies, Research Methods, Communication Theory, Interpersonal Communication, and History of Television.
Scholarly Activities
Member of National Communication Association (Mass Comm, Political Comm, and Critical and Cultural Studies Divisions) and International Communication Association (Ethnicity and Race in Comm, Mass Comm, and Political Comm Divisions).
Extracurricular
Running/jogging. (Chicago Marathon 10/10/10.) Active travel. Spending time with family and friends.
Recent Publications
Melican, D.B., & Dixon, T.R. (2008) News on the net: Credibility, selective exposure, and racial prejudice.Communication Research, 35, 151-170.