Leslie Warden-Anderson Profile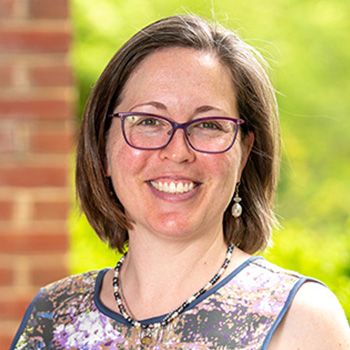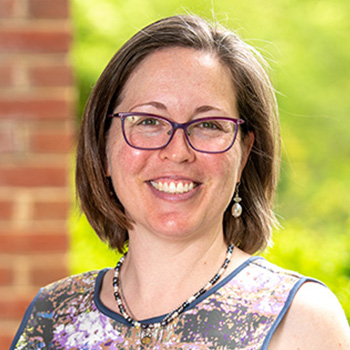 Dr. Leslie A. Warden
Assistant Professor
Department: Fine Arts
Office: 243 Olin Hall
540-375-2072

warden@roanoke.edu
Courses
Degrees
PhD, Near Eastern Languages and Civilizations, University of Pennsylvania (2010)
MA, Near Eastern Languages and Civilizations, University of Pennsylvania (2008)
BA, Anthropology, University of California at Davis (2002)
Research & Teaching Interests
Dr. Warden works in the Egyptian Old Kingdom (ca. 2600-2200 BC), commonly known as "The Pyramid Age." Her primary area of focus is archaeological ceramics analysis. Her research focuses on two ceramic forms dominant in the Old Kingdom, beer jars and bread moulds. She has used these forms to help define the functioning of the Egyptian non-monetary economy - an economy literally run on bread and beer - outside of the royal house. She is the head ceramicist of the North Kharga Oasis Survey (directed by Salima Ikram, American University in Cairo), project ceramicist for the German Archaeological Institute's excavations at Elephantine (directed by Dr. Johanna Sigl), and is planning a project at Kom el-Hisn in the Nile Delta. She is broadly interested in Egyptian ceramics, the relationship of the Egyptian provinces to the capital, and non-elite material culture. Her classes introduce students to the discipline of archaeology in general, as well as specific archaeological and art historical sub-topics such as mortuary archaeology, settlement archaeology, Egyptian art, and museology.
Books
2013. Pottery and Economy in Old Kingdom Egypt. Leiden: Brill.
in preparation. Society and Social Structures in Ancient Egypt: Envisioning the third millennium BC.
Recent Publications
in preparation. "Pottery from Ayn Gib, Qasr Sumayra, Vaulted Tombs, Two Houses, and the Dabisheya Pigeon Tower." in The North Kharga Oasis Survey, vol. 1, edited by Salima Ikram and Corinna Rossi.
2015. "Central Taxation during the Old Kingdom." in Towards a New History of the Egyptian Old Kingdom: Perspectives on the Pyramid Age, pp 473-498. Edited by Peter der Mannuelian and Thomas Schneider. Leiden: Brill.
2015. "Identifying royal and private power in Old Kingdom Egypt." Expedition 57 (2): 24-29.
2013 (published 2015). "Ceramics and Status at Meidum's Northern Cemetery." Mitteilungen des Deutschen Archäologischen Instituts, Abteilung Kairo 69: 227-246.
2012. Three entries ("Pan Grave culture," "Meidum," "Gebelein") in The Encyclopedia of Ancient History. Edited by Roger Bagnall, Kai
Brodersen, Craige Champion, Andrew Erskine and Sabine Huebner. Wiley-Blackwell Publishers.
2011. "The Organization and Oversight of Potters in the Old Kingdom," in Abusir and Saqqara in the Year 2010. Edited by Miroslav Bárta. Charles University in Prague.
2011. Four entries ("Meidum Bowl," "Necklaces of beads and amulets," "New Kingdom bowl containing resin," and "Pottery group from Qau Tomb 1108") for the exhibit catalogue Quest for Immortality, The Bolton Collection.
2008. Review of "Abusir V: The Cemeteries of Abusir South" The Journal of the American Research Center in Egypt 44: 203-204.
Available as a Media resource for the following topics
Egyptology, Archaeology, the Ancient Near East, archaeological ceramics, Economic history of the ancient world
Willing to speak to professional, social or civic groups on
Egyptian history and archaeology