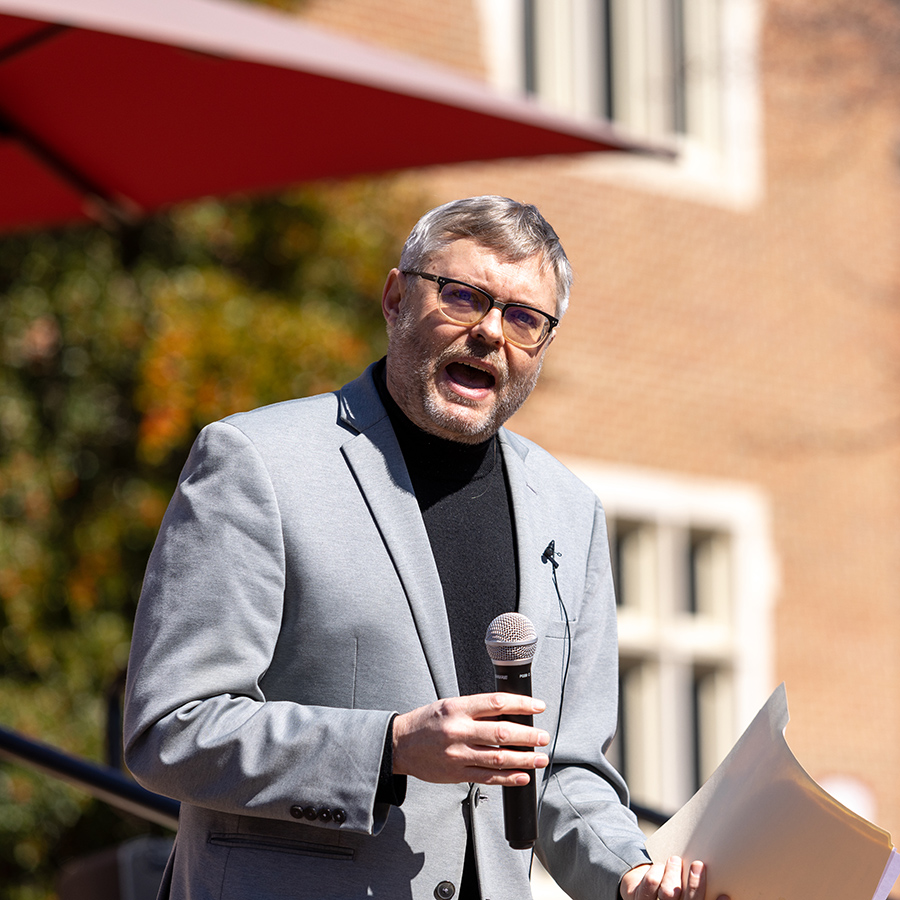 Dr. Robert A. Willingham
Associate Professor
Chairperson
Department: History
Office: 308 Bank Building
540-375-2422

willingham@roanoke.edu
Courses
Degrees
B.A., Fort Lewis College;
M.A., Purdue University;
Ph.D., University of Texas at Austin
Research & Teaching Interests
Modern Europe, the Holocaust, World History, the Middle East
Scholarly Activities
Past President, Southeast World History Association
Extracurricular
Member, Curriculum Committee;
Member, Academic Integrity Council
Books
Jews in Leipzig, Germany Under Nazism, Communism and Democracy: Politics and Identity in the 20th Century, Edwin Mellen Press, 2011
Recent Publications
Conference Paper, "Ludwig Goldwasser and the Leipzigers in Israel", at the International Holocaust Studies Conference, October, 2014;
Conference Paper: "Germans in Israel", at the German Studies Association, September, 2011;
"The Holocaust", in ABC-CLIO Encyclopedia of World History, 2010;
Conference Paper: "Introducing a Senior Seminar in World History" at the World History Association, June, 2009
Conference Paper: "We Believe that now you know: the Struggle for Jewish Religious Space in the German Democratic Republic" at the German Studies Association, 2007;
"A Phoenix in Saxony", in Leipziger Beitraege zur Juedische Geschichte und Kultur, 2005
Bio
Rob Willingham is originally from Texas, and attended college in Colorado and graduate school in Indiana before returning to Austin, Texas for doctoral study.
His scholarship is on the history of German Jews, with an emphasis on the postwar lives of Jews in East Germany. He joined the History department at Roanoke in 2004, and has been nominated for the exemplary teaching award multiple times, winning in 2009. He has taught classes on modern Europe, the Holocaust, the Middle East, and the politics of memorialization. He has led students on trips to Europe several times, including a semester-long program in Wittenberg, Germany.
Dr. Willingham is married to Nancy Logan and is the father of Molly and Sydney.
Available as a Media resource for the following topics
the Holocaust, the Middle East, Russian and German history and politics
Willing to speak to professional, social or civic groups on
the Holocaust, the Middle East, Russian and German history and politics