Harry Wilson Profile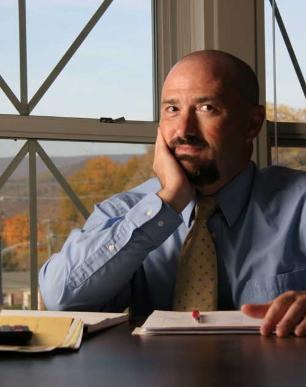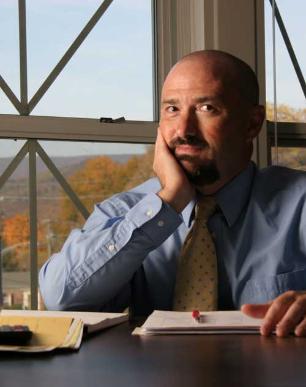 Dr. Harry L. Wilson
Professor
Chairperson
Director for Institute for Policy & Opinion Research
Department: Public Affairs
Office: 323 Francis T. West Hall
540-375-2415

wilson@roanoke.edu
Courses
Degrees
Ph.D. Political Science, Rutgers University, 1988
M.A. Political Science, Penn State University, 1983
B.A. Journalism, Penn State University, 1978
Research & Teaching Interests
Gun Control
Public Opinion
Political Behavior
Scholarly Activities
Director, Institute for Policy and Opinion Research, Roanoke College
Political analyst, WDBJ-7, Roanoke
Fulbright Lecturing Award to Russia, 1995
Books
Guns, Gun Control, and Elections: The Politics and Policy of Firearms, Rowman & Littlefield Publishing, 2007.
Gun-related violence remains an intractable problem despite a decline in the past decade. Some believe the solution lies in stricter gun control laws, while others think these measures would be ineffective or counter-productive. "Guns, Gun Control and Elections" examines current gun control policy and explains how it was adopted by discussing the roles and interactions of elected officials, interest groups, political parties, and the public. Original research on media coverage and public opinion as well as a chapter on state policy in Virginia make the book both informative and accessible. The book focuses on the utility of gun policy, and its discussion of policy impact is grounded in real-world politics. Wilson also highlights the importance of gun control in the Presidential elections of 2000 and 2004, as well as some U.S. Senate and statewide campaigns.
Dr. Wilson has another book on gun control in progress.
Recent Publications
"The 2000 Virginia Senate Race," Robert Holsworth, Stephen K. Medvic, Harry L. Wilson, Robert Dudley, and Scott Keeter, in The Other Campaign: Soft Money and Issue Advocacy in the 2000 Congressional Elections, David B. Magleby, ed. Lanham, MD: Rowman & Littlefield, 2003.
"The 2000 Virginia Senate Race," Bob Dudley, Scott Keeter, Harry Wilson, Robert Holsworth, and Stephen Medvic, PS: Political Science and Politics, Vol. 34, No. 2, June, 2001.
"When Women Lose: A Study of Press Coverage of Two Gubernatorial Campaigns," John David Rausch, Mark J. Rozell and Harry L. Wilson, Women & Politics, Vol. 20, No. 4, 1999.
"Virginia: The Politics of Concealed Weapons," in The Changing Politics of Gun Control, John Bruce and Clyde Wilcox, eds., Lanham, MD: Rowman & Littlefield, 1998. Mark J. Rozell, co-author.
Editorial Board member, Issues: Understanding Controversy and Society, online Idea Exchange, Academic Solutions database, ABC-CLIO.
Editorial Board member and author of 12 entries in Guns in American Society: An Encyclopedia of History, Politics, Culture and the Law, Gregg Lee Carter, ed. ABC-CLIO, 2012.
Media Coverage
Detroit Free Press: Kelly, Giffords make common-sense plea for gun control 1/12/13
NPR: The NRA Isn't The Only Opponent Of Gun Control 12/21/12
NPR.com: For NRA, There's Nothing To Debate About Guns 12/21/12
WDBJ7 (Roanoke CBS): Political Analyst Harry Wilson talks about voter turnout 11/6/12
WDBJ7 (Roanoke CBS): Election 2012 chat with WDBJ7 Political Analyst Harry Wilson 11/6/12
AP TV: One City Reeling from Political TV Ad Crush 9/27/12
WDBJ7 (Roanoke CBS): Political Analyst Harry Wilson weighs in on Campaign 2012 8/22/12
USA Today: Romney's VP pick likely to go to safest candidate 7/14/12
USA Today: Virginia seen as a top prize by presidential campaigns 6/11/12
WDBJ7 (Roanoke): Donald Rumsfeld visit Roanoke 2/2/12
Links
Available as a Media resource for the following topics
Gun control
Public Opinion
Voting Behavior and Elections
Willing to speak to professional, social or civic groups on
Gun control
Public Opinion
Voting Behavior and Elections